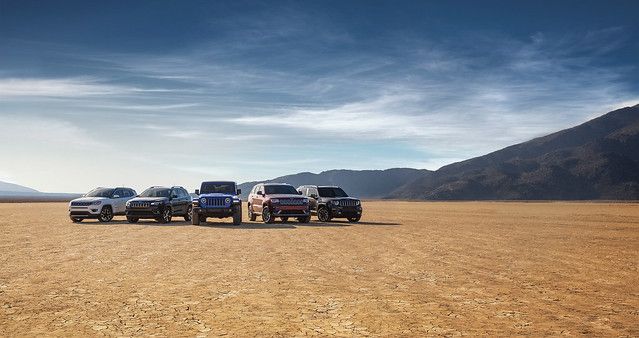 Fiat Chrysler Automobiles recently announced that it will invest $4.5 billion in its Detroit factories over the next three years. By upgrading the Fiat Chrysler Michigan factories, the brand will bring over 6,500 jobs to the state. One of company's biggest goals? Retooling their factories to produce more Jeep® vehicles in the midst of the industry's SUV boom.
The expansion is a recognition of Jeep® as the company's core brand, as three Jeep® models will now be produced at these production sites. In 2018 alone, two-thirds of automobiles sold in the U.S. auto industry overall were classified as trucks instead of sedans or compact cars. Families are looking for more spacious and versatile vehicles to accommodate their needs. Having FCA factories produce the Jeep® Wagoneer, Grand Wagoneer, and the next-generation Grand Cherokee will allow the brand to expand production of these trendy vehicles.
There will also be equipment needed to add something new to the Jeep® lineup: electrified models.
Since FCA made the decision to stop making sedans in 2016, other industry giants like Ford have been following suit. But with Fiat Chrysler Michigan factories getting an upgrade this year, FCA is demonstrating its progressive vision for the future.
Contact us at Hunt Chrysler Center for more exciting news from FCA.